Visit to Blenheim Palace – updated with post-visit report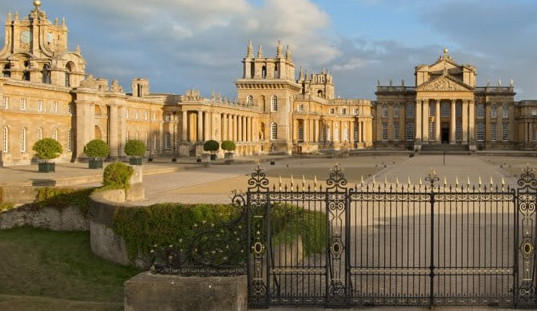 49 members went on our visit to Blenheim Palace on Monday 15th September 2014.
Blenheim Palace, a UNESCO World Heritage Site, was built in early 18th C by the 1st Duke of Marlborough as a reward for his military triumphs against the French. The Palace not only has the expected spectacular rooms, pictures etc., it also has Exhibitions including the 'Untold History of Blenheim' which was fascinating and very well done. The estate is run very much as a family business and some of us saw members of the family discussing future plans for some of the exhibits.
In addition there are formal gardens, the park, the Victory Column, the Pleasure gardens and probably more. There's so much that we certainly didn't see it all and those who went can make use of the fact that we were able to convert the day ticket to an Annual Pass at no extra cost. Thanks to Sheila Wadsworth's excellent pre-planning of the day and the co-operation of everyone on the trip we had a really good day.