Planning Application Proposals for Centenary Wood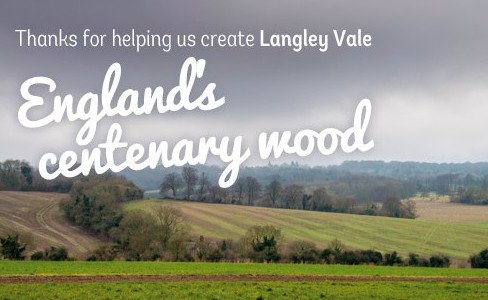 Woodland Trust have announced an opportunity to find out more about their proposed planning application for Langley Vale Centenary Wood, near Epsom.
They have been talking to the Forestry Commission about the designs and are surveying the site to understand what flora and fauna already exist.
Their wishlist includes a visitor centre, memorial area, car park and hard surfaced paths. They've also developed a volunteering plan for the site.
Come along and meet them to find out more about the initial concepts and proposals. Drop in anytime between:
6.30-9pm on Friday 3 July or
1.30-4pm on Saturday 4 July
Venue: Langley Vale Village Hall
Rosebery Road, Epsom, Surrey
KT18 6AF
For further information, please contact the Woodland Trust
on 0330 3333300 or email enquiries@woodlandtrust.org.uk